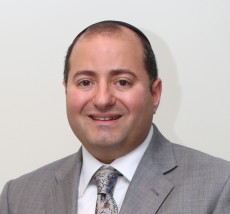 Dr. Eytan Chen, DMD
Dr. Eytan completed his dental training at the Harvard School of Dental Medicine in 2003. Dr. Eytan went on to complete his specialty training in Pediatric Dentistry at Montefiore Medical Center in the Bronx. He is a member of the American Academy of Pediatric Dentistry and a Diplomate of the American Board of Pediatric Dentistry.
Dr. Eytan has been working in private practice for over a decade. He is also a part-time attending at the Montefiore Medical Center's Pediatric Dentistry specialty program, where he trains new pediatric dentists in providing excellent patient care.
Dr. Eytan was born in Israel and grew up in Liberia, a country in West Africa until age 10. He then moved to New York and continued to spend his summers in Africa. He completed his undergraduate studies at Yeshiva University and graduated summa cum laude.
Dr. Eytan lives in Teaneck, NJ with his wife and four daughters. He enjoys spending his free time listening to music, visiting parks and museums, and eating ice cream with his children.